How transparent conversations are building a resilient staff at Houston Public Works
How much freedom do your employees have to make mistakes or fail? Have you cultivated a workplace environment where staff members can speak up about a concern? Or do they withhold important information because they are concerned about repercussions? 
Creating transparency in the workplace is vital and starts at the top!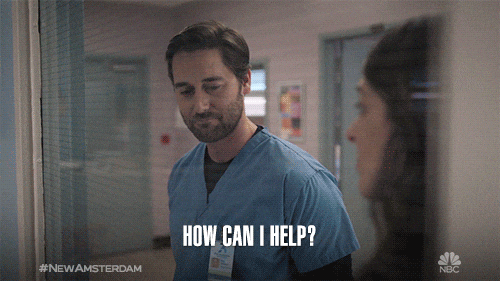 In NBC's recent popular drama, New Amsterdam, Medical Director, Dr. Max Goodwin, sets on a mission to tear down barriers in the healthcare system that hold his staff back. He does this by being transparent, always candid and honest. He always ends conversations with, "how can I help?"
Well, this is exactly what Carol Ellinger Haddock, Director, is committed to achieving! In year two of a mission to transform Houston Public Works, Carol and her executive leadership team opted to utilize their training in resilience and start a bold initiative to create more trust, truth and transparency.
Resilience isn't developed overnight. In fact, to create resilience, we must instill a set of habits that build emotional and mental strength over time. 
In the shadow of a controversy, drastic leadership change, and the challenges of hurricane Harvey, Houston Public Works set out on a mission to transform their culture and leadership through transparent conversations with the objective of real change. 
"We started with a small group of 30 getting resilience training, then we expanded that training to 400, then to all 4000 team members…" – Carol Ellinger Haddock
Even though the City of Houston has a strong resilience plan to make sure its citizens are safe in the event of disaster, Haddock and her leadership team were quick to realize that to ensure a resilient city, you need to develop resilient employees. This has been especially true during COVID-19 and the demonstrations in support of George Floyd (who was a Houston native).
We focused on resilience building behaviors such as:
Avoiding negativity — using their words wisely to inspire action
Mining the "gold" in others – setting others for success
Getting everyone aligned around their purpose – to create a strong foundation for Houston to thrive
"But it's really the changes in our culture that have allowed us to be that strong foundation for Houston to thrive…We've all learned through this pandemic that we are ESSENTIAL, but even more important, we are STRONG, and most importantly, we are RESILIENT." – Carol Ellinger Haddock 
Carol and her leadership teams practiced listening to their staff and meeting them where they are. They noted employee issues, struggles, and celebrated their triumphs. The results? A resilient staff that is CHANGING their workplace culture! They are creating and enforcing a policy on workplace bullying, and created a hiring policy to promote fair opportunities. These are just a few of the tangible results.
Houston Public Works is a great example of how to build a resilient organization that can respond effectively to any challenge — including COVID-19 (more on that in the next blog) They continually strive to reach their potential and ROAR with purpose and passion!
My work with Houston Public Works has reinforced how important it is to give your team the strength and skills to stay focused, balanced and positive – to be resilient. Through transparent constructive conversations, we can create a foundation for "psychological safety" and a work environment where people feel safe to admit mistakes and speak up. 
That's why I developed a new virtual keynote and live Q&A called UNLEASH YOUR ROAR to help leaders call their teams to action and face 2021 with focus, energy and positivity – just like Houston Public Works employees do!